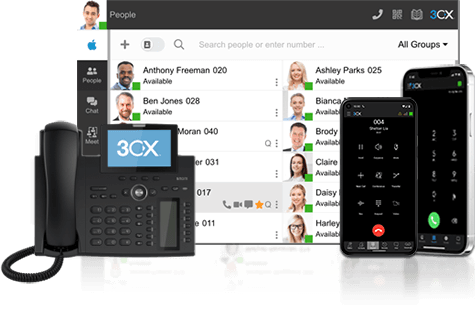 Highest Quality and Secure hosted VoIP Phone Systems
Managed VoIP Telephone Services
With the evolution of phone systems moving more and more towards computer and VoIP based technologies, it is no surprise that Blue Water Networks offers IP PBX enterprise class phone system solutions. VoIP stands for "Voice over Internet Protocol" and the reason it's being used so much is that, quite simply, it is easy to maintain and saves businesses money.
Every small and medium-sized business needs an affordable communications solution that provides a competitive edge. IP PBX systems are just that: an affordable enterprise-class phone system, designed to grow with your business and offer unparalleled reliability and productivity gains. On top of that, IP PBX systems are simple to use and easy to manage. Take advantage of IP PBX phone systems and start improving the way you do business today.  Pricing on these phone systems is much less expensive that you think and can be installed very easily and quickly.
A well balanced executive team is what drives the most succesful organizations.  We have 30 plus years experience in our respective speciality disciplines and manage an effective team to assure our clients continued success.
Have a challenge?  Give us a call, we can help.
6440 Sky Pointe Dr 140-430
Las Vegas, NV  89131